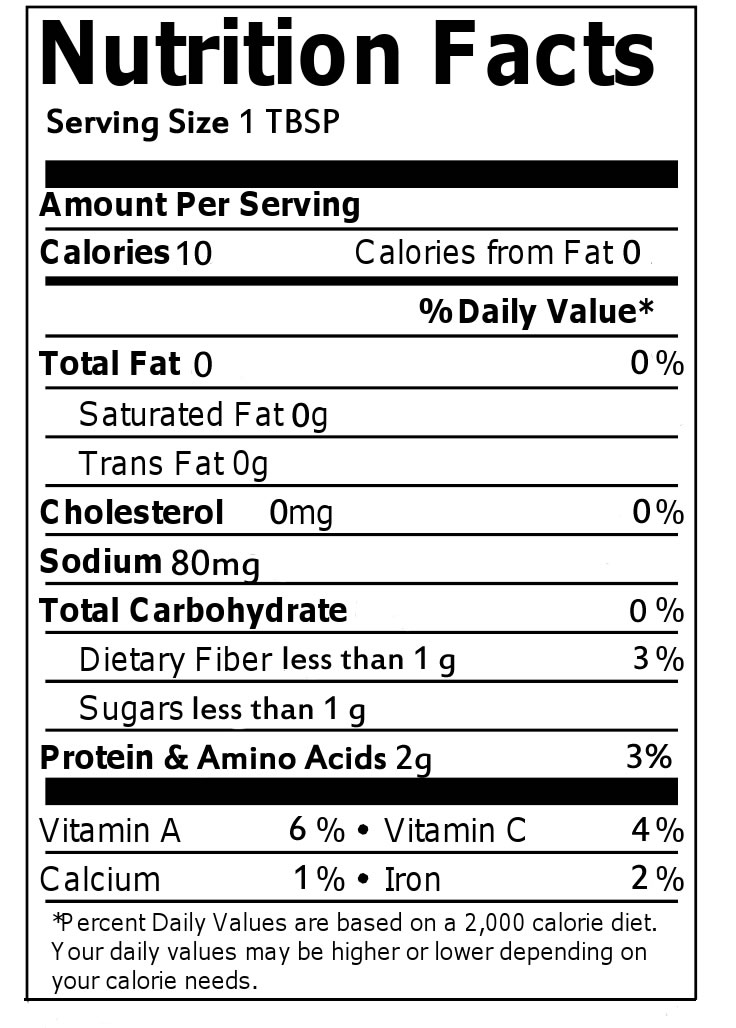 What is in Kale Sprinkles?
We start with organically grown Kale grown ourselves or sourced from local organic farms. Kale is hand processed and slow dehydrated with herbs we grow organically ourselves or from USDA Certified Organic sources and high quality non GMO large flake nutritional yeast.

Our focus is on quality ingredients sourced ethically and sustainably.
Ingredients: Organic kale, nutritional yeast, parsley, garlic, onion, oregano, kelp, turmeric, cumin, Bragg's Liquid Aminos™ (soy & purified water), Kaliente Flavor has chili flakes & cayenne.